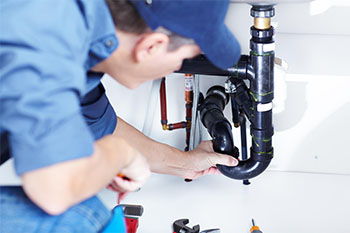 As experienced handymen, we understand the value of a house, both financially and as a home for your family. We provide the highest quality handyman service possible to ensure that your home is in tip-top shape. Our handyman service in Sugar Land, Texas takes pride in our professional, certified and experienced handymen. You don't need to worry about the many problems that can occur inside a home, we will identify, repair and provide maintenance when needed.
Our handymen are skilled in a wide range of home repairs, including maintenance, exterior and interior repairs, and light plumbing. Although many home owners attempt to make home repairs themselves, it can reduce cost in the short term, but can lead to bigger problems down the road. The handymen in Sugar Land, Texas understand the importance of your home, and will not do anything to your home that they wouldn't do to their own. You can trust us for your home repairs as we have experienced handymen that often receive positive feedback from previous clients.
Some common home repairs that we are experienced in include kitchen disposal repair, water heater repair, drain cleaning, and even leak repair. A kitchen disposal system plays an important role when it comes to preventing blockage in your pipes, if your kitchen disposal system is broken it can cause problems. Our handymen have repaired more kitchen disposals than we can count and can handle your kitchen disposal repairs.
The water heater is one of the core parts of a stable home, it provides the hot water needed for a warm shower, washing dishes, and even cooking. A problem with the water repair can cause major problems, regularly maintenance can prevent any future damages. The handymen in Sugar Land understand the importance of a water heater and will make sure that it is in the best working condition possible. We also provide drain cleaning, leak repair, and other small home repairs you may need.
A home requires regular repairs and maintenance to keep the value of the house growing and stable. Our handyman in Sugar Land can fix most if not all home repairs so that you can focus on the important things, such as your family, health and work. Let us take care of the stress that is caused from home repairs. Our handymen service are awaiting your call so that we may service you in the most professional, timely manner possible.